E-Services

Easy 24/7 access is a must in today's world. THFCU's E-Services can connect you to your accounts virtually anywhere/anytime!
Home Banking
To begin using Home Banking, select 'Enroll' in the LOGIN box located at the top of this page. During the enrollment process you will be asked to enter your Member Number and the last four digits of your Social Security Number.
After establishing a Logon ID and Security Code, you can begin using the many features of Home Banking, including:
Check your account balance
Pay your bills- Enroll in CheckFree!
Receive copies of your statements online
View your account history
Transfer funds between accounts
Make a loan payment
Reorder checks
Request a check to yourself
Apply for a loan
Access your Visa Credit Card
Access to your Visa UChoose Rewards
View any check that clears your account
Receive information on interest earned or interest paid for tax purposes
Stop payment on a check
Create alerts and enroll in eNotices
Transfer money to/ from another institution
Deposit a check – See below for more information about Mobile Deposit!
Mobile Banking
Check your balance anywhere, anytime. Transfer funds, send money, and much more. Our mobile app is available for download at the App Store or on Google Play:
ENROLL IN MOBILE DEPOSIT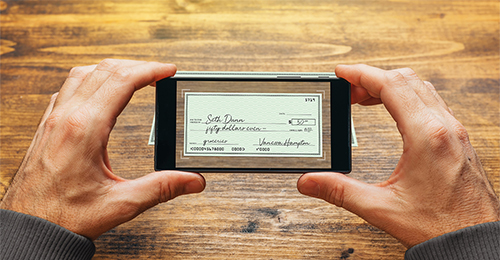 Deposit checks using your mobile device!
After downloading and logging into the THFCU app, enrolling in mobile deposit is a snap.
Print our user agreement sign and return it to THFCU to get started.
NEW AT THFCU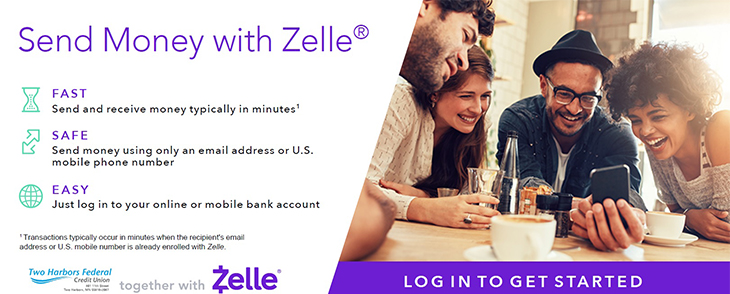 Zelle® is a fast, safe and easy way to send money to people you know and trust – from paying back a family member for a group gift or sending an allowance to the kids in college. Access Zelle® through Bill Pay today!
Terms and conditions apply. Zelle and the Zelle related marks wholly owned by Early Warning Services, LLC and are used herein under license. Copyright © 2020 First Financial.All rights reserved.
Facebook

Find us on Facebook!
Keep up to date with THFCU – Find us, Like us and stay informed.